Update
GRAAFF-REINET NEWS - A small, peaceful protest was underway in front of the Graaff-Reinet Magistrate's Court this morning (12 October), where two men accused of raping three women were due to appear in court.
The suspects, aged 19 and 24, are accused of raping three women at knife-point on 7 August. The women, aged 25, 30 and 31, were part of a group of the six women walking home from work in Wolwas.
The men are accused of attacking the women, robbing them, and then raping three of them.
"Enough is enough, we are tired of [these attacks] on our women," said organiser of the protest, Lucricia Jackson. "Women's lives are being ruined and we can't accept that."
According to Capt Bradley Rawlinson, spokesperson of the Graaff-Reinet SAPS, the court date has been postponed, pending further investigation. Rawlinson said he is still awaiting information on the new court date.
Read the full story in Thursday's Graaff-Reinet Advertiser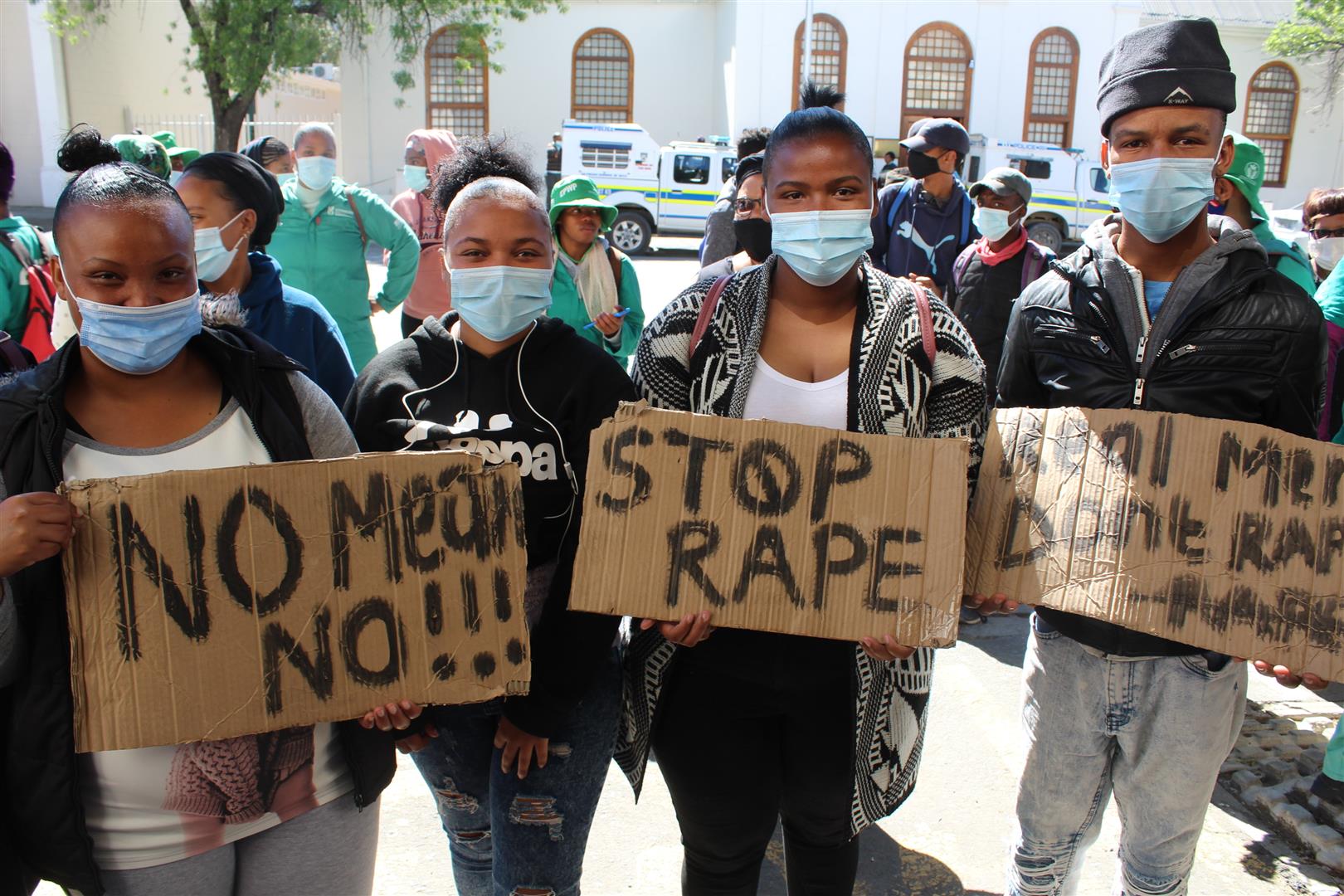 Photo: Paula-Ann Smit
Previous article: Arrests made in rape cases
'We bring you the latest Graaff-Reinet, Karoo news'