GRAAFF-REINET NEWS - Although the Nqweba Dam in Graaff-Reinet is empty, recent digging at the dam found the water level only one meter below the surface.
"Although locked up in massive amounts of silt, there is more water in the dam than was expected," said the Graaff Reinet Economic Development Forum in a press release.
The discovery came this weekend, after the Forum received permission from the Dr Beyers Naudé Local Municipality, Department of Environmental Affairs, SANParks and Department of Water and Sanitation, to investigate and assist in finding long term solutions to the Karoo town's water problems.
" As soon as the big excavator of N1 Construction started digging, fresh water started accumulating in the holes!" the Forum's statement read, adding that they hoped to determine the quantity, quality and volume of water and silt in the dam with their investigation.
According to the statement, the Forum's pursuit to find information will lead to the digging of more testing holes during the coming weeks, as well as drinking holes for the Camdeboo National Park's wildlife.
Water below the Nqweba Dam's surface.
The Forum added that they are committed to providing valuable studies and information to the newly established water subcommittee, to collectively propose long term economic solutions to Graaff Reinet.
"We can only do so through the invaluable support of the community and civic organizations," the statement read. "It is astounding how a local community can get together and take hand in these situations." The Forum added that they were pleasantly surprised by the support already received by local stakeholders.
"This is why Graaff Reinet is such a successful South African town, we take hands in times of need, we face our problems and find solutions through support and partnerships and we care for our own."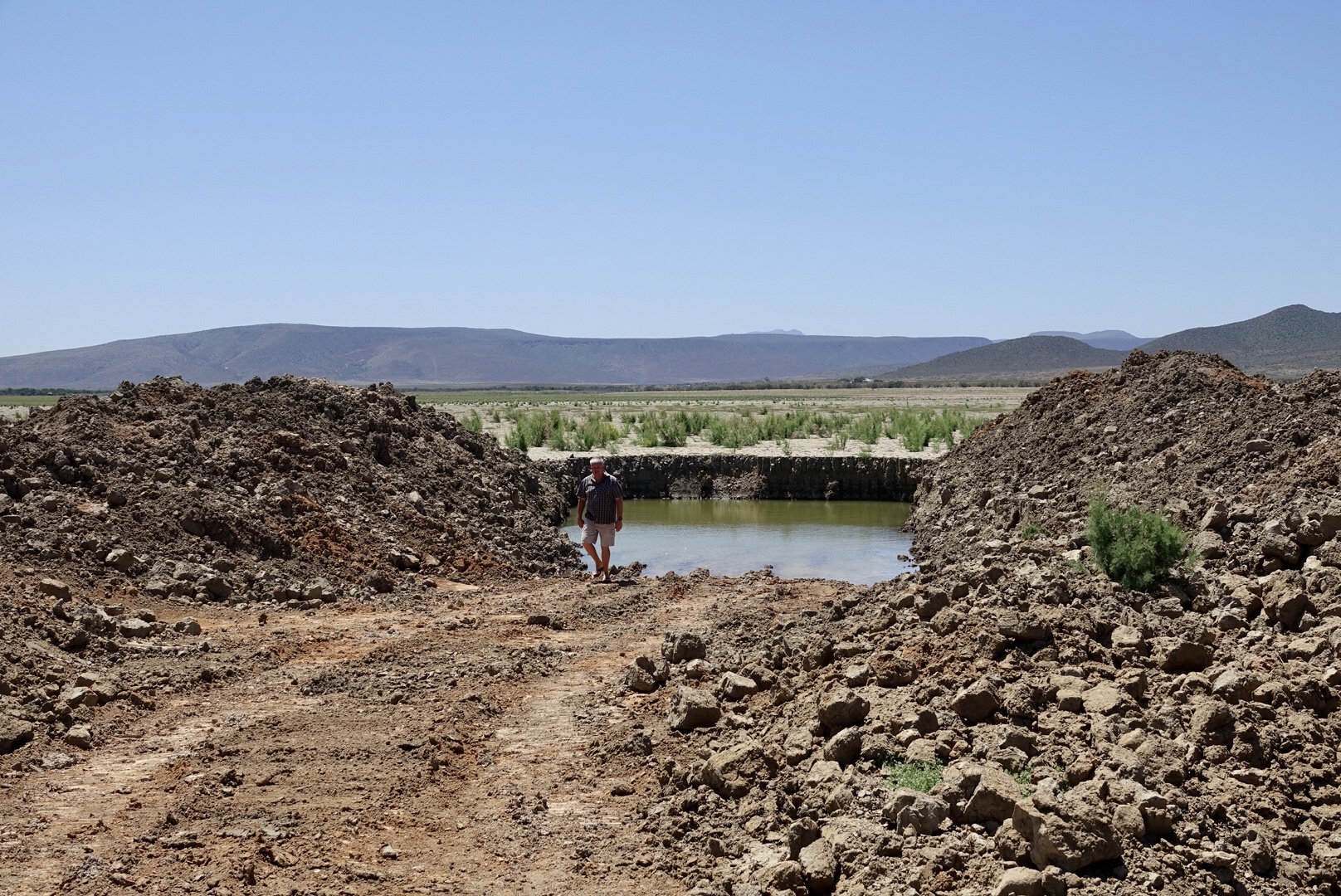 Although locked in silt, there is more water in the dam than initially expected.
'We bring you the latest Graaff-Reinet, Karoo news'