KAROO NEWS - Nine people were rushed to hospital after a Toyota Avanza collided with a kudu this morning, 26 December.
The Avanza was on the N9, en route to Cradock and Queenstown, when it collided with the kudu. The accident took place at approximately 5 am, about 30km from Graaff-Reinet.
All eight passengers and the driver were taken to the Midland Hospital.
At approximately 8.45pm on 21 December, 6km from Graaff-Reinet, a Toyota Corolla was on its way to Murraysburg when it also hit a kudu.
A Ford Bakkie, on its way to Graaff-Reinet, also struck the kudu and then collided with the other vehicle.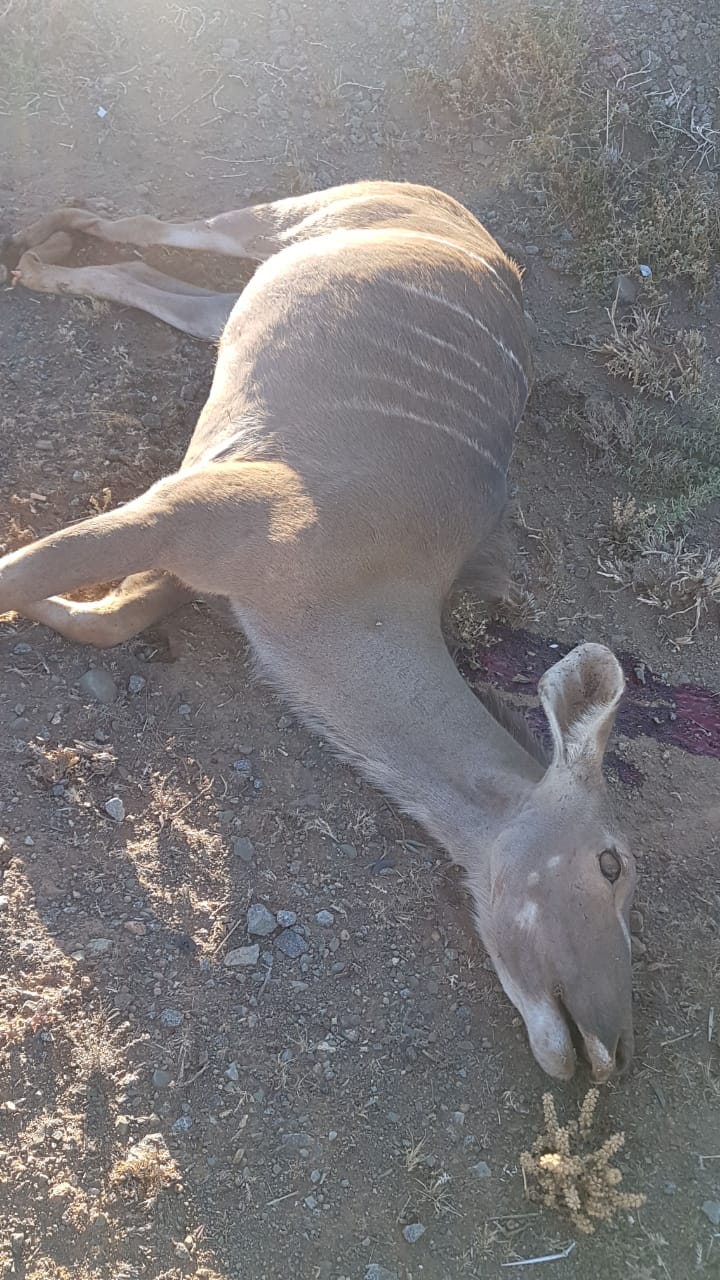 The kudu.
Read related articles:
'We bring you the latest Karoo news'