GRAAFF-REINET NEWS - Temperatures have started to plummet across South Africa with Graaff-Reinet and surrounds receiving a set of advisory warnings from the South African Weather Service (Saws).
With a minimum temperature of -2 and a maximum of 12 predicted for Graaff-Reinet today, mid-winter has most definitely announced its arrival - but will you be affected?
Here's what we know about today's weather:
Veld fire conditions are expected over the Eastern Cape interior between Graaff-Reinet and Lady Frere from the late morning into the afternoon.
Snowfalls are expected over the high lying areas around Graaff-Reinet.
Disruptive snow is possible on the Sneeuberg.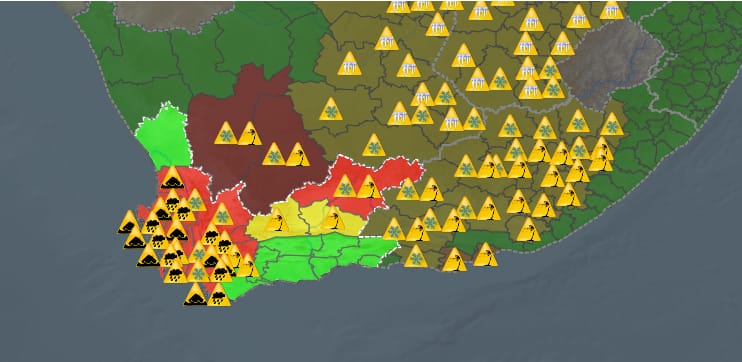 Weather advisory warnings has been set for Graaff-Reinet's surrounds by the South African Weather Service (Saws).
'We bring you the latest Graaff-Reinet, Karoo news'