KAROO NEWS - Locals of Graaff-Reinet and surrounding towns swarmed to grocery stores this week, following the announcement of a nationwide lockdown.
These stores will remain open during the lockdown, but even so, canned food, rice, flour, sugar, medicine and cleaning products are flying off the shelves.
"I don't want to go to the shops unnecessarily, so I bought some bread, tinned food, toilet paper and milk," said Graaff-Reinet resident Anebelle Benedito on Tuesday.
"She and other residents of the town agreed that they could not afford to stock up because they were waiting for their monthly salaries.
"I'm not scared that there won't be food left, and I have to wait for payday anyway," said Katy van Rensburg.
Store managers assured residents that there is no need for panic shopping.
On Wednesday, Shoprite in Graaff-Reinet was only allowing 100 shoppers at a time, as people queued outside the store from 8am. Pick n Pay said in a national statement that they have plans in place to keep shelves stocked, and are enforcing rigorous hygiene standards.
"Ek koop net 'n paar goedjies vir werk, maar sal eers Donderdag kan kom vir kos, want ek wag vir betaling." - Mable Borrins
Spar, also in a statement, agreed and asked shoppers to be considerate when buying essential goods. Shoprite said plans are in place to cover contingencies including supply chain disruption, product sourcing, additional hygiene and cleansing procedures, and education on prevention.
In Aberdeen, Usave, Foodzone and Superstore are confident that they will keep their shelves stocked.
"We ordered extra from our suppliers, so already have plenty of stock," said Jan-Hendrik Jordaan, owner of Foodzone.
One of his suppliers, in George, has indicated that they will not be making deliveries during the lockdown, but he is still expecting regular deliveries from PE suppliers. The vast majority of Usave's deliveries come from PE, and manager Marion Yake is not expecting any interruptions.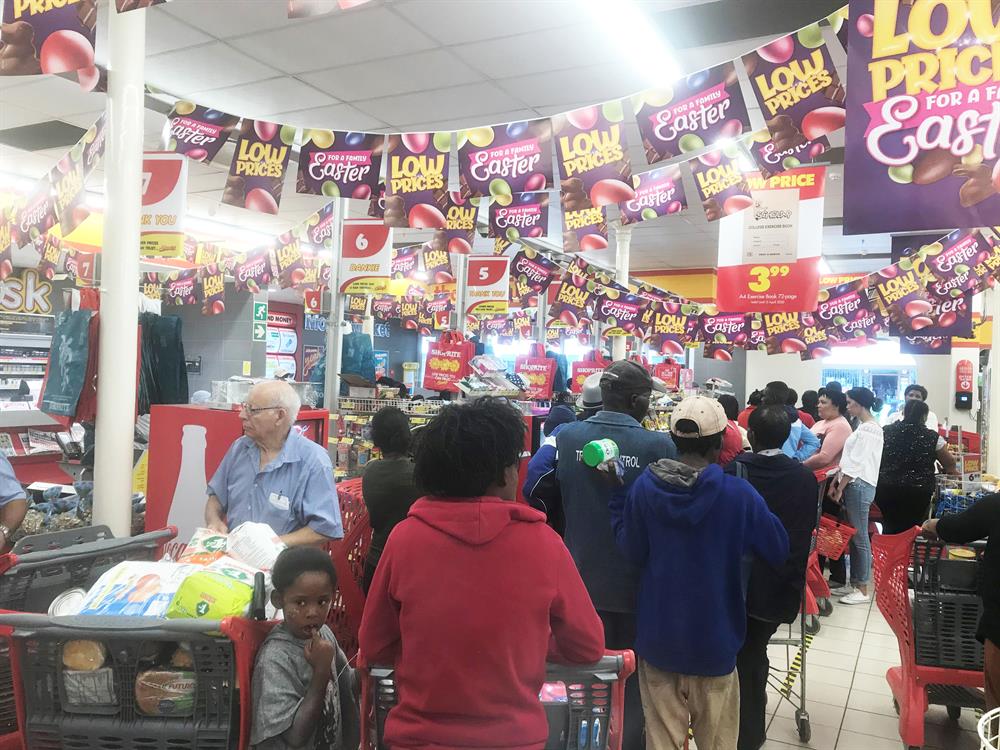 Shoppers waited in long queues on Tuesday, following the announcement of a national lockdown.
Superstore also buys most of its goods from PE and George, and is expecting deliveries as usual. Umelda van Rensburg, owner of Superstore, will consider delivering supplies to farmers, visiting different areas once a week, to minimise the risk to her staff and customers by having fewer people in the store.
All three stores have strict hygiene measures in place, with face masks available to the staff and a plentiful supply of hand sanitiser. Surfaces are cleaned regularly.
"I bought bread, canned food, toilet paper and milk, but couldn't afford to stock up as I'm waiting for payday."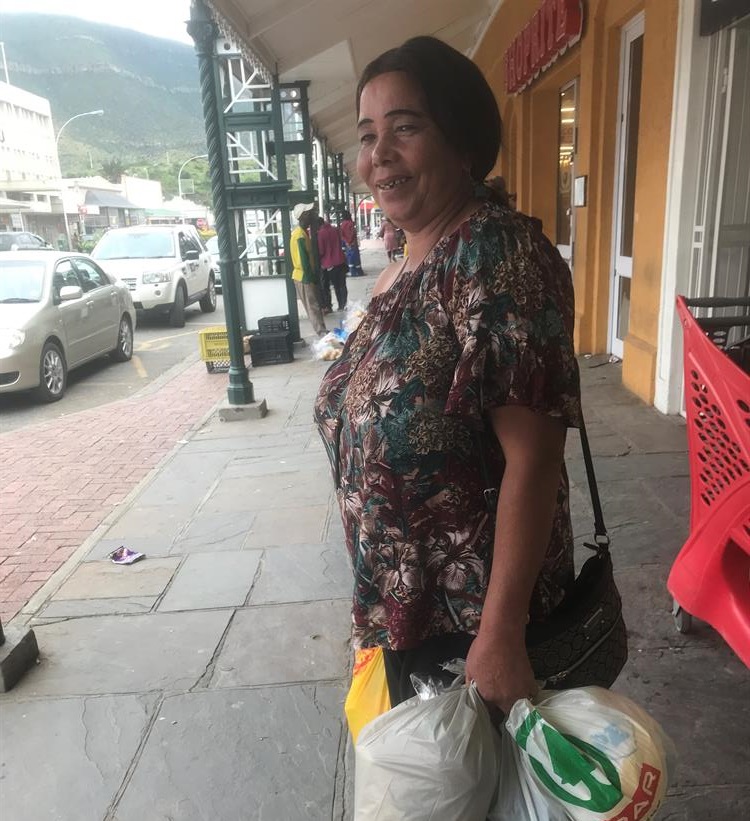 "I bought what I can, but will have to wait until payday." - Marolene Jack
Street seller Mebo Khuti says he doesn't know what he'll do for income during the lockdown. He has manned this stall for five years - his only source of income.
'We bring you the latest Karoo news'