Video
GRAAFF-REINET NEWS & VIDEO - A protest calling for climate justice in the Karoo, as well as in South Africa, is currently underway in Graaff-Reinet.
A small group of people were seen marching on Caledon Street shortly before noon.
The protest coincides with World Food Day and calls for an end to hunger, thirst, pollution and climate harm. Multiple organisations, such as the NGO Support Centre for Land Change (SCLC) and climate activists Afrika Vuka, support the cause.
The SCLC, with the support of 170 organisations, will hand over a Climate Justice Charter to Parliament today at 14:00.

"Together, we can help ensure Parliament brings an end to water problems, hunger and solution," a statement by the organisation read. "We want action!".

Residents from Graaff-Reinet, Nieu-Bethesda, Klipplaat and Steytlerville are participating in the local protest. "We want to show or support to those [doing the handover] in Parliament today," a protestor told the Advertiser. "We also do not want fracking to place in the Karoo."
Watch a video below.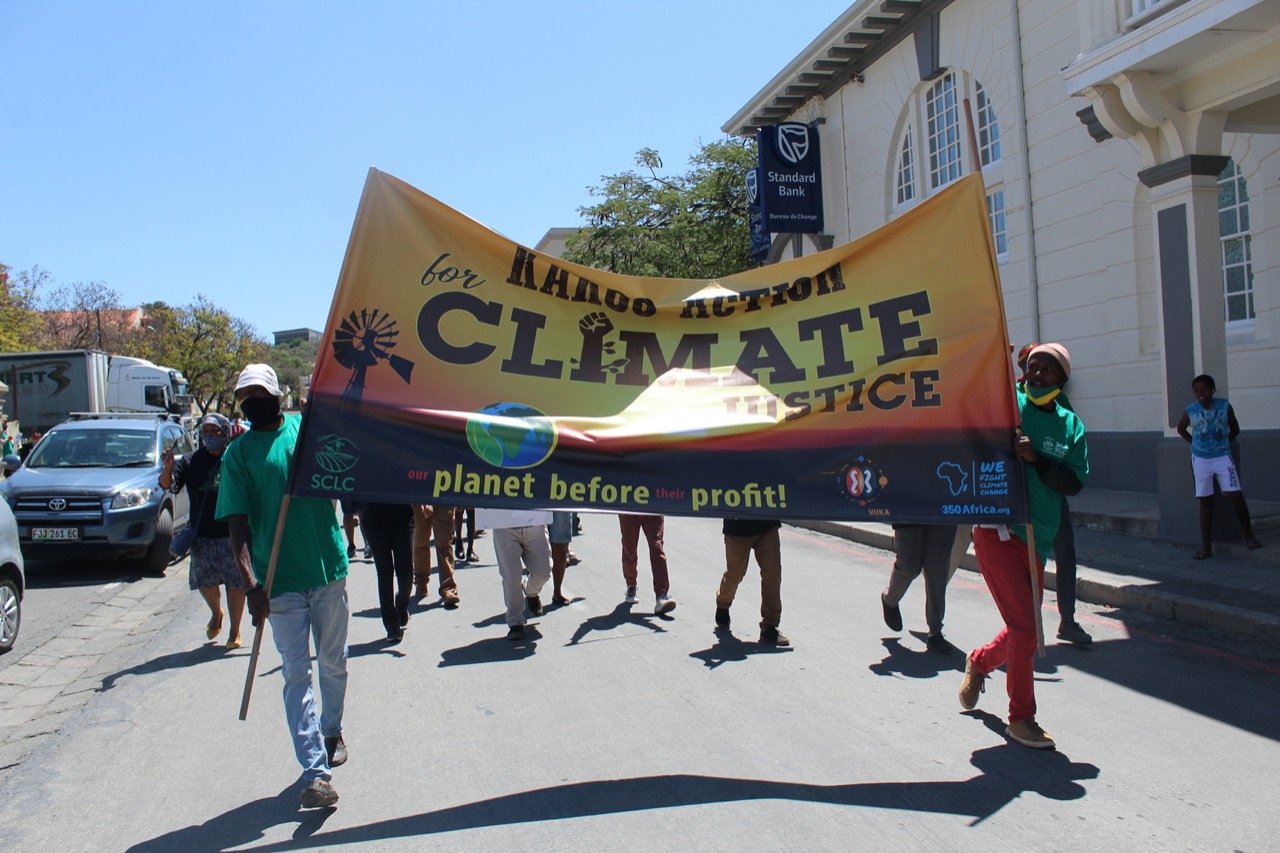 'We bring you the latest Karoo news'