GRAAFF-REINET NEWS - In a statement released earlier today, the Dr Beyers Naude Municipality warns that a fraudulent electricity advertisement is doing the rounds on social media.
The statement reads: "An advertisement is being circulating on social media platforms of alternative electricity sales from an individual."
It is only NERSA that determines electricity tariff settings and no one has the right to sell electricity outside of this framework. Only a licensed holder can authorise a service provider to sell on its behalf.
Residents are cautioned not to purchase prepaid electricity from non-licensed holders. "This activity is fraudulent and perpetrators will be traced and reported to SAPS," the municipality warns.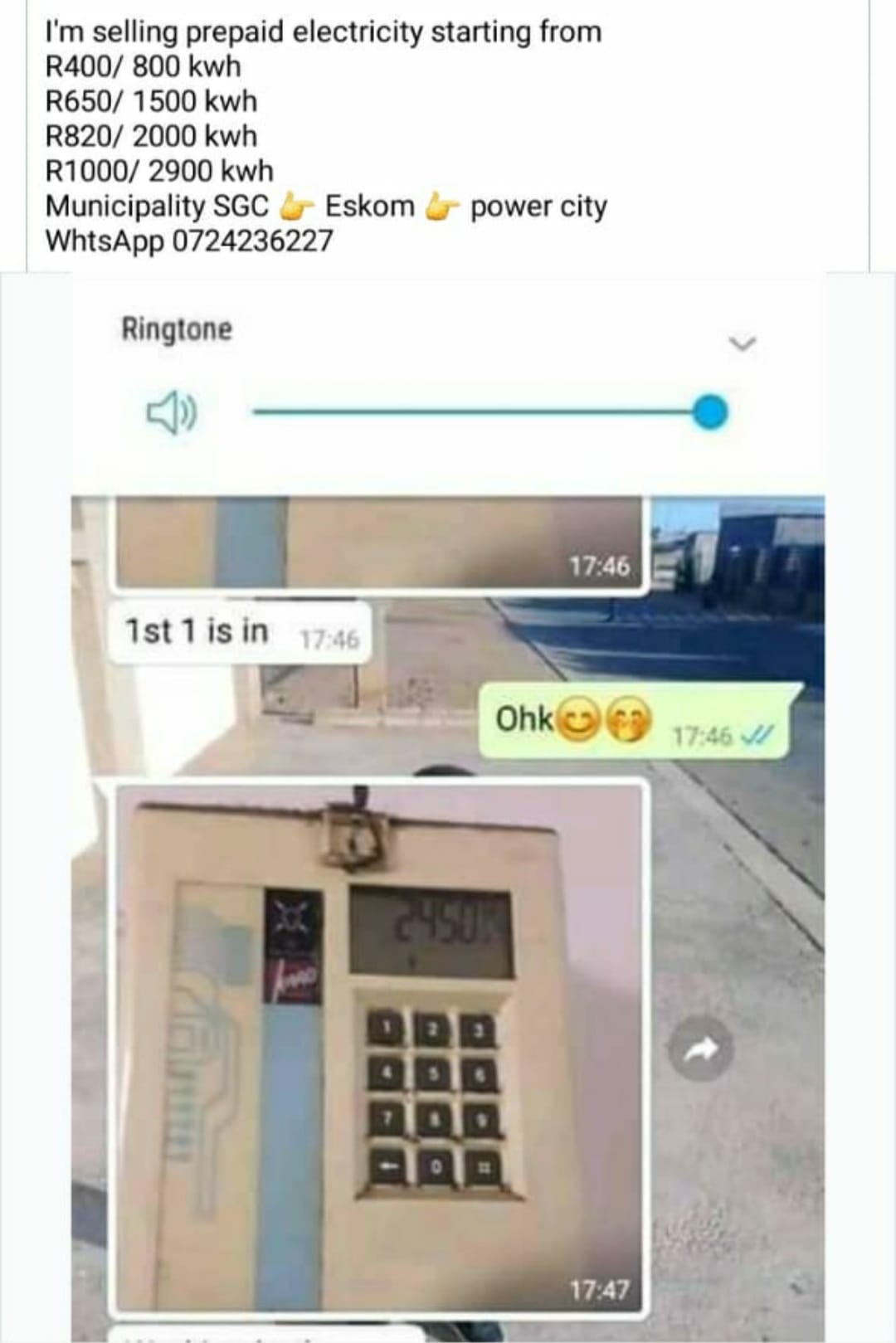 A screenshot of the fraudulent advertisement circulating on social media platforms.
'We bring you the latest Graaff-Reinet, Karoo news'