GRAAFF-REINET NEWS - "I knew my life had changed when I could brush my teeth without getting tired."
Former Union learner Michelle Luscombe (32) celebrated the ninth anniversary of her heart transplant earlier this month.
Luscombe was born in Graaff-Reinet, where she had a happy childhood and loved to participate in sport. "I had my first cardiac arrest when I was 12, while running the 1 500m race at school," she remembers.
She would later be diagnosed with a heart condition, Arrhythmogenic Right Ventricular Cardiomyopathy (ARVC), which interrupts normal electrical signals in the heart. After her diagnosis, and multiple cardiac arrests, she had an Implantable Cardioverter Defibrillator (ICD) implanted in her chest to regulate her heartbeat and to treat further cardiac arrests.
The device would shock her heart back into normal rhythm when needed.
"It was extremely painful, and the shock would cause me to faint anytime and anywhere," explains Luscombe, who suffered from post-traumatic stress disorder and flashbacks for many years due to these ICD shocks.
To keep her heart safe, she also had to stop playing sport or even walk fast.
Despite these challenges, she recalls that she has wonderful memories of a fun early childhood. "I didn't think I was going to die because I wasn't raised that way but repetitive shocks made it challenging," says Luscombe, whose positivity is contagious.
"I have a lot of faith in God, and the support from my family, friends and the Graaff-Reinet community was unbelievable." In a flip file, she shows all the notes sent to her in hospital by school friends. "Get better, everyone is crying for you," reads one message, while another says "your cheerful face is missed at school and we are looking forward to having you back here with us."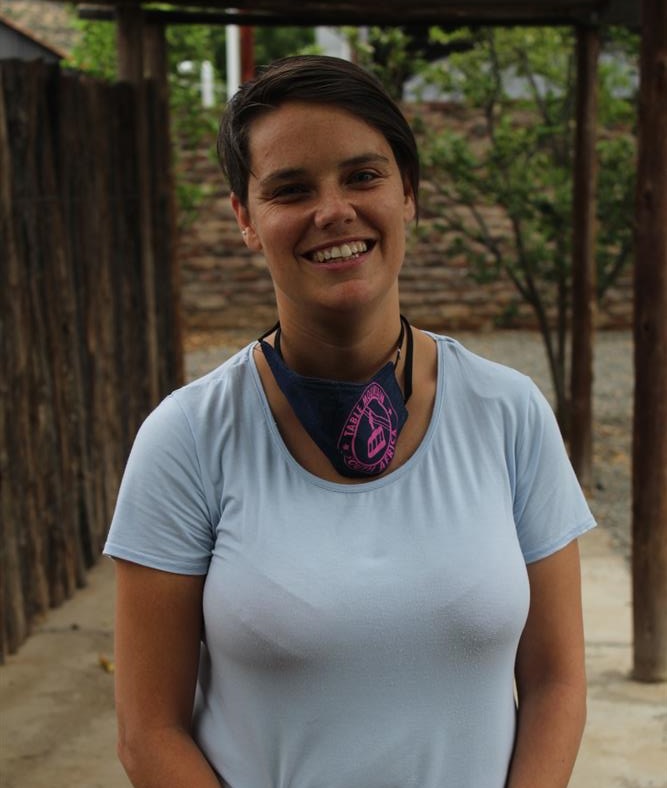 Michelle Luscombe (32) recently celebrated her ninth anniversary with her new heart, and she's living life to the fullest.
During her high school years at St. Cyprian's School in Cape Town, dinner often had to be taken to her in her room, to prevent her from climbing too many stairs. When she got her license, she couldn't drive because shocks could occur at random.
"I knew I was sick because I felt tired and often out of breath. I had a whirlwind of emotions."
At the age of 22, Luscombe was in heart failure for the third time and had suffered a stroke — it was time for a new heart. "It got to a point where I was so exhausted that I couldn't lift my arm to brush my teeth." Although tired, her goal was always to stay alive.
She was placed on the transplant list and received a new heart in November 2011.
"It took me years to accept that it was now my heart and that it was OK to have it," she says. "I felt terrible and angry that somebody had died for me to breathe." Through therapy and support meetings with other transplant patients, Luscombe gradually accepted her new heart.
To this day, she has a special place in her heart for her donor. She continues to take excellent care of her heart health and is still in awe of breathing effortlessly.
She also loves to exercise, especially running. Her best time at her local parkrun is 42 minutes, making her mother Lusan, who started parkrun in Graaff-Reinet, extremely proud. She also loves to drive on her own since the ICD has been removed.
Today, Luscombe remains close to her family and friends, and makes her heart health her priority. "I know my life has changed. I suffered a lot of trauma, but I'm stronger now. My story of being severely sick is a part of me but it is not who I am."
From the pain she has suffered in the past, Luscombe has become a light for those suffering around her, especially through her work as a counsellor for adults and adolescent college students. "It's a dream job, I couldn't have struggled and overcome my physical illness and not do anything with it."
Besides never giving up, Luscombe's message to those going through a similar situation is to remain hopeful. "Discipline is the most important. Pick a goal and push to get there, even if it is just to feel at peace with where you are."
And Luscombe's ultimate goal? It's the little things that continue to bring her true joy, such as being able to brush her teeth. "By embracing these moments, I embrace life and find purpose in every day."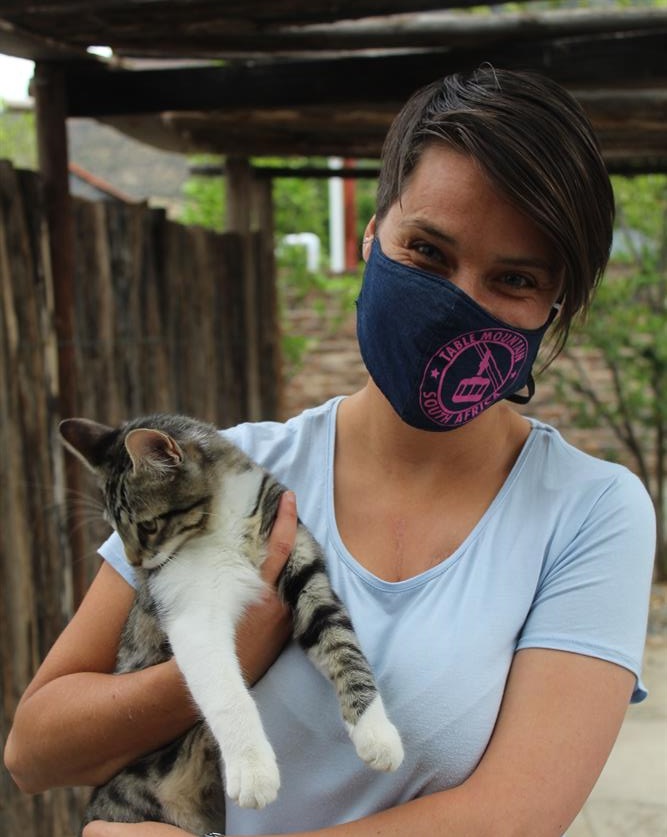 Michelle Luscombe (32) recently celebrated her ninth anniversary with her new heart, and she's living life to the fullest. Here she is with her kitten, Kenji. Photo: Paula-Ann Smit
'We bring you the latest Graaff-Reinet, Karoo news'