GRAAFF-REINET NEWS - Nur A Hanifa Foundation weekly provide hundreds of hot meals to underprivileged people in Graaff-Reinet.
According to Liton (Tiger) Miah of the Nur A Hanifa Foundation, this is a weekly feeding scheme.
"May God grant us the ability to continue doing this. Open your hands for others and God will open His hands for you," says Miah. Several community leaders were present including former mayor, Jafta Jantjies, Alee Jafta, Liton Miah, Shodrick Witbooi and September Jafta.
Liton Miah handing out the meals.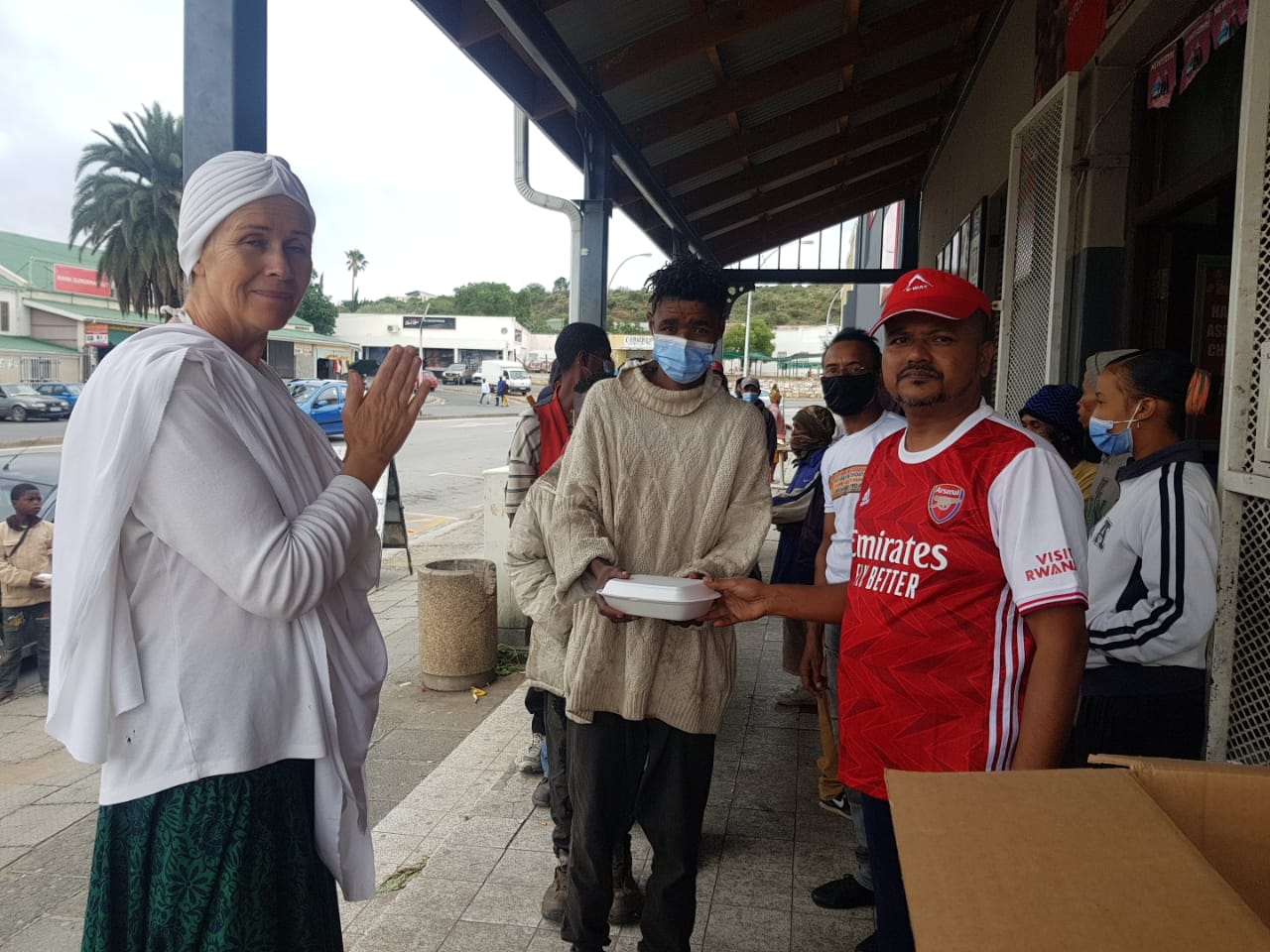 SA charitable business leader teacher, Mignonne Shayle Anderson (left) with Liton Miah of Nur A Hanifa Foundation where the foundation distributed meals in Graaff-Reinet on Wednesday 24 March.
'We bring you the latest Graaff-Reinet, Karoo news'