Update
GRAAFF-REINET NEWS - Johan 'Gerrie' Germeshuizen of Graaff-Reinet is recovering well after being bit by a Cape Cobra on 3 February.
Although he is still in the Intensive Care Unit of the Port Elizabeth Life Mercantile Hospital, he is not on a respirator for life support any more.
Thelina Geator, Germeshuizen's sister, told the Advertiser this morning (10 February) that Germeshuizen still receives intravenous feeding because he cannot swallow. "He can talk, but with difficulty," she said.
Germeshuizen was in his office at Awie van den Berg Construction Enterprises, when the Cape cobra appeared from the inside of the drawer and bit him on his right middle finger.
He was rushed to Midlands Hospital, from where he was transferred to the Livingstone Hospital in Port Elizabeth, and later moved to the PE Life Mercantile Hospital.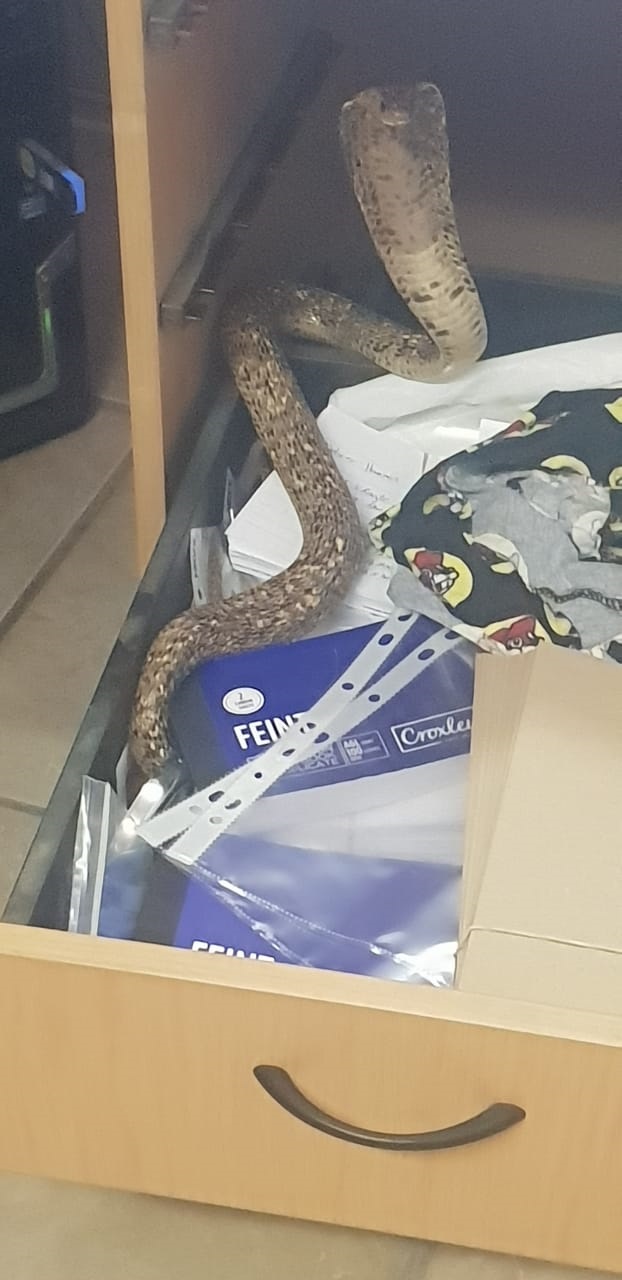 The Cape Cobra in the drawer, shortly after it bit Germeshuizen.
Read a previous article: Graaff-Reinet local hospitalised after encounter with cape cobra
'We bring you the latest Graaff-Reinet, Karoo news'