Gallery
GRAAFF-REINET NEWS - Graaff-Reinet was treated to a spectacular music event on 26 June, when the esteemed Drakensberg Boys Choir performed at Union High School.
Click here for a photo gallery.
The famous choir's visit to the town was much-anticipated, and tickets were sold-out days in advance.
Former Drakensberg Boys Choir pupil André Brink, a Graaff-Reinet resident, welcomed the guests, after which artistic director and conductor Bernard Krüger introduced the choir, which consists of boys between Grade 5 and Grade 9.
Then, the show started, and what a show it was. Music lovers were on the edge of their seats, as the boys performed Mozart's Requiem.
They showed skills beyond their years in the performance of Curse upon Iron, written by Estonian composer Veljo Tormis to show the horrors of war.
The choir's performance later transitioned to contemporary music, with Bohemian Rhapsody as a clear crowd favourite.
Other favourites include the work of Johnny Clegg and Hugh Masekela.
After a short intermission, the choir members were no longer wearing their well-known blue and white attire. Instead, they were dressed in T-shirts and gumboots, ready to wow the crowd with gumboot dances and the Pata Pata.
The boys ended their mesmerising performance with Sjosholoza, which Krüger described as South Africa's unofficial national anthem.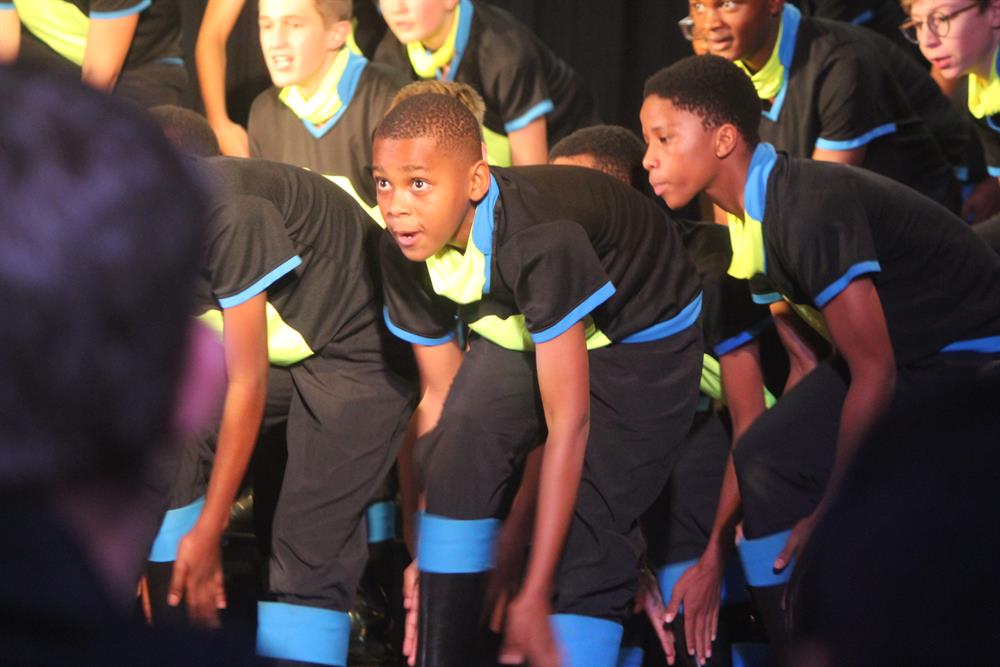 The gumboot segment of the show was especially entertaining.
'We bring you the latest Karoo news'