NASIONALE NUUS - Moeg van by die huis rondsit terwyl die skole gesluit is? Raak kreatief in Afrikaans en illustreer jou gunstelingwoord.
Alle leerders 18 jaar en jonger word uitgenooi om aan die Woordeboek van die Afrikaanse Taal se Afrikaanse Taaldag-kompetisie deel te neem.
Beeld jou gunstelingwoord in Afrikaans op enige kreatiewe manier uit (teken, verf, neem 'n foto, ens.) en plaas 'n foto daarvan op Instagram of Facebook met die hutsmerk #wysjouwoord en koppel @diewoordeboek aan jou foto.
Tien deelnemers word die trotse eienaars van hulle gunstelingwoord met 'n sertifikaat met hulle naam en woord vanaf die WAT. Die wenner kry ook 'n jaar se toegang tot die Aanlyn WAT. Die kompetisie sluit op 21 Augustus 2020.
Hou die WAT se sosiale media dop vir inskrywings by: instagram.com/diewoordeboek/ of facebook.com/diewoordeboek.
Komaan, raak kreatief en #wysjouwoord!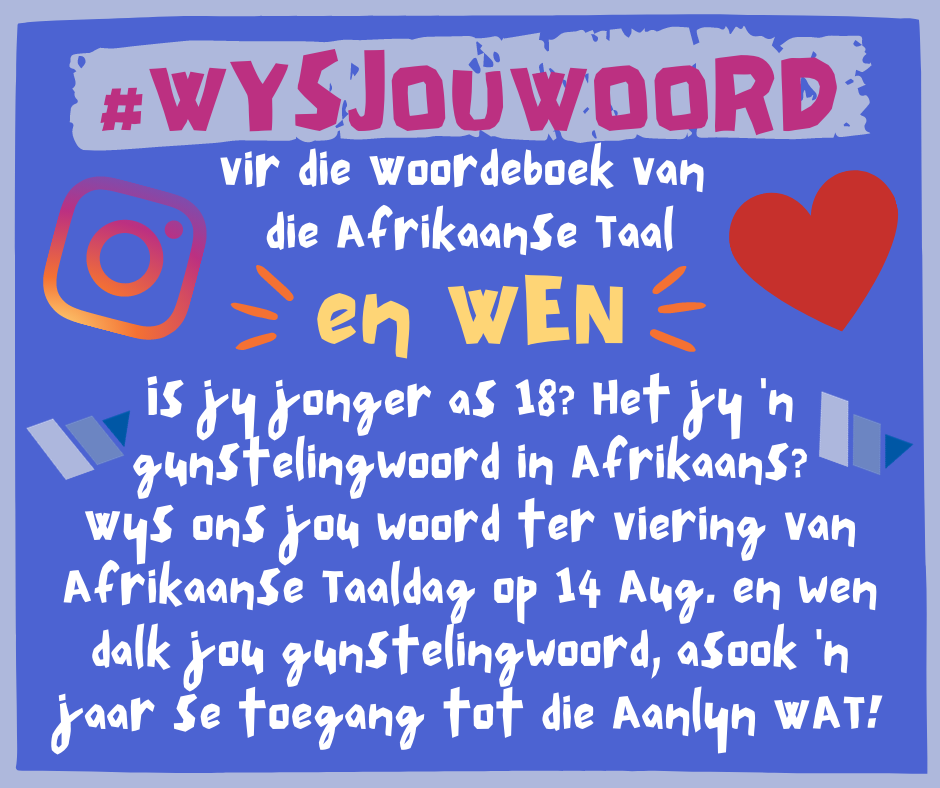 'Ons bring jou die nuutste Karoo nuus'