ABERDEEN NEWS - Aberdeen and surrounding communities were deeply saddened by the passing of well-known and beloved resident Sue Shaw (66) on 26 August.
Hundreds of tributes have since poured in for the stalwart, who contracted Covid-19 in July. She put up a good fight against the virus, and in true Sue fashion even wrote a front-page article about her experience for the Graaff-Reinet Advertiser.
This piece now hangs in the entrance hall of Midland Hospital.
Sue was born Susan Elizabeth Wannell in Exeter England on 12 May 1954. Her lifelong friend Gill Godbold remembers how they became instant friends at age six, climbing trees and enjoying gymnastics, although they weren't very good at the latter. In secondary school, however, they made a formidable tennis duo.
After high school, Sue attended Birmingham University, where she completed a BSc joint honours in Mathematics and Physical Education. She was teaching in England in 1978 when her first husband, Andy Rice, proposed to her via a letter from South Africa. Rice was working out on Witwatersrand gold mines at the time, and they went on to have three children together.
In around 1994, what was meant to be a short stint of relief teaching at Mondeor High in Johannesburg turned into over a decade of teaching at the school for Sue. She left a great impression on all those she taught, often arriving earlier and staying later to help learners with their work.
In 2005, Sue married her beloved Peter Shaw, and the two ran a bookbinding business and bookstore in Westdene in Johannesburg.
Three years later, after falling in love with the town while on holiday, they moved to Aberdeen. Sue returned to teaching by helping out at the local high school and offering extra lessons. She had a knack for spotting potential, and greatly impacted those around her. "She gave me advice in matric, and I also cleaned her garden sometimes. Her passing is painful for me and I will miss her very much," said Bernardo de Vos.
Sue and Peter ran Aberdeen Books & Crafts for about ten years, which was a fulfilling time for Sue, who enjoyed offering scrapbooking and card making lessons. She also hosted monthly coffee mornings, where she gained a substantial reputation as a baker.
Many locals will know, and miss, her fudge, shortbread and mince pies. "Mom loved to bake, a hobby we shared, and I already miss being able to pick up the phone and ask what's for dinner," said her daughter, Sarah Johnstone, for whom Sue made 20kg of shortbread to use as wedding favours for her guests.
It was during this time in Aberdeen that Sue became a correspondent for the Advertiser, where she proved to be an impeccable journalist. Her nose for news uncovered important stories in her community.
"Thank you for telling the underprivileged stories," wrote ward councillor Eldrige Ruiters. Sue also played a crucial role in holding those in power accountable, often being a voice for the voiceless.
"With her camera constantly at the ready, she was always looking for interesting situations and encouraged people to share their stories," said her university friend, Elaine Punchard. "I know she took great pride in her work, and proudly displayed all of her cuttings to show us when we visited," remembered Sarah.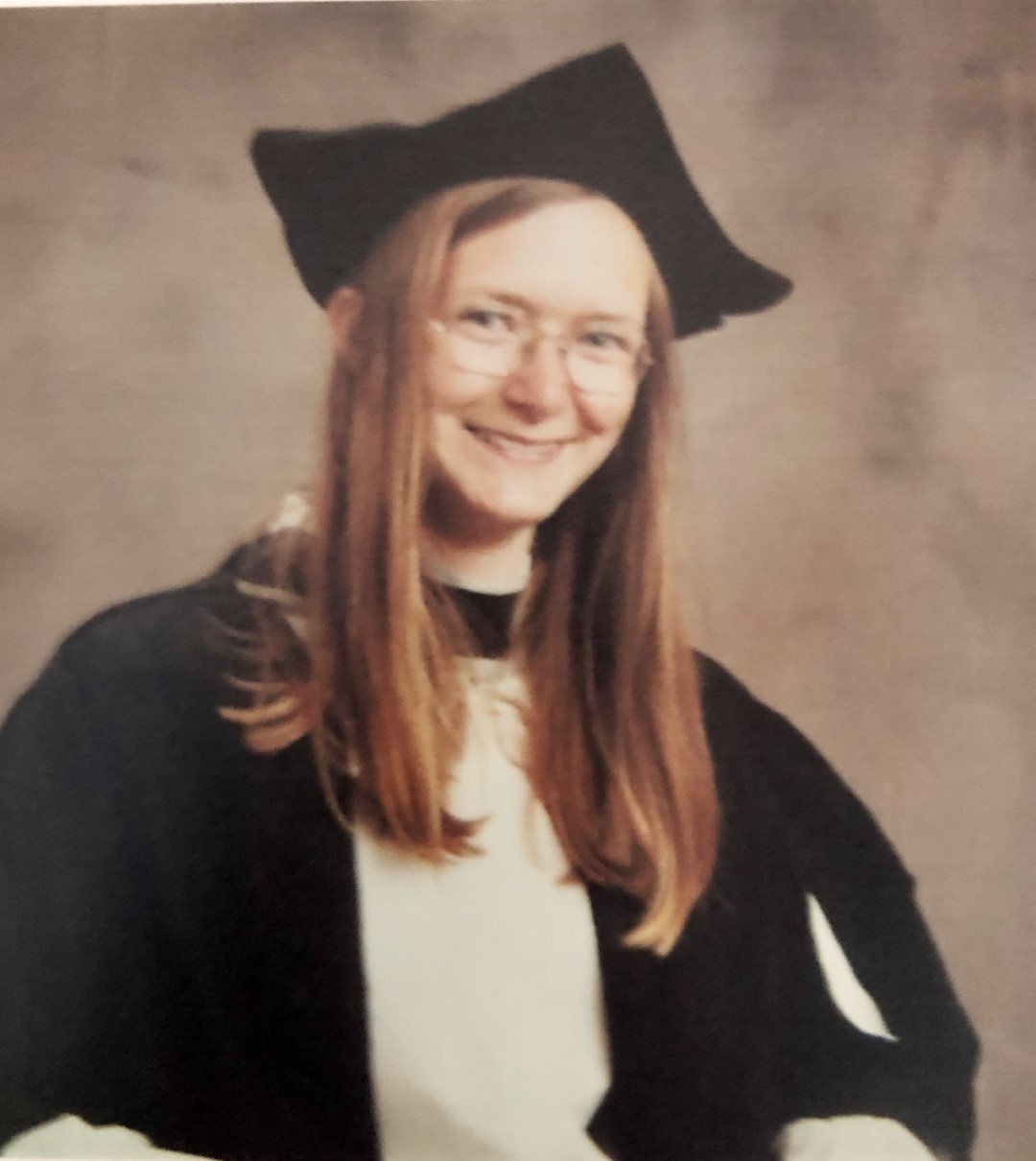 Sue had a joint BSc honours degree in Mathematics and Physical Education.
Sue's son, David Rice, said his mom's enthusiastic personality and infectious laugh will be remembered by many. "At my wedding, I lost count of the number of people who came up to me, and in the same breath as 'congratulations', would say: 'I met your Mom!'".
Both David and his sister recall how Sue was always busy with several projects, but always had time for them. "She loved endlessly and always offered wise advice," explained Sarah.
Sue's stepdaughter, Ginny Cochran from Edinburgh in Scotland, said she will miss Sue greatly. "She made my father so happy and was a wonderful stepmother."
Brian Hough of the Camdeboo Hospice said they were deeply saddened by Sue's death. "She was a great lady and wonderful friend of the Hospice. May her dear soul rest in peace." MP Samantha Graham-Maré also expressed her sadness after the loss of her dear friend. "She was such a big part of my life." Aberdeen resident Esmé Finnis said that Sue will always mean a great deal to the Aberdeen community. Of her many roles, her proudest title yet was that of grandmother, to little Hayley Johnstone and Kate Rice. Although both girls lived far from their doting grandmother, Sue was always available for a video call.
She even recorded Christmas stories to send to the girls.
Sue is survived by her husband Peter, her three children David, John and Sarah, her two granddaughters, a loving sister, and many other friends and family whose lives she touched.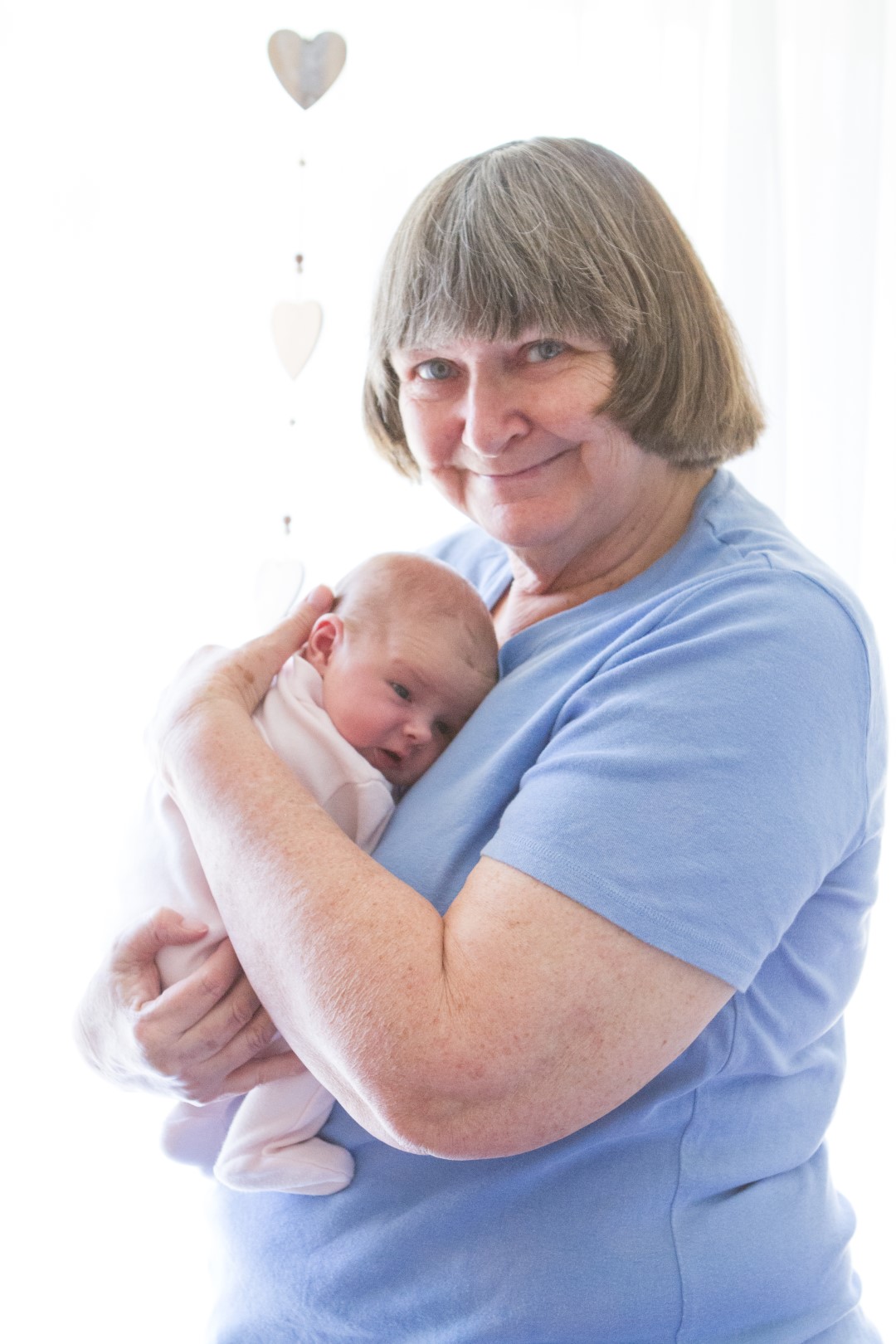 Sue was a doting grandmother to two granddaughters, Haylee and Kate. Here she is with little Hayley.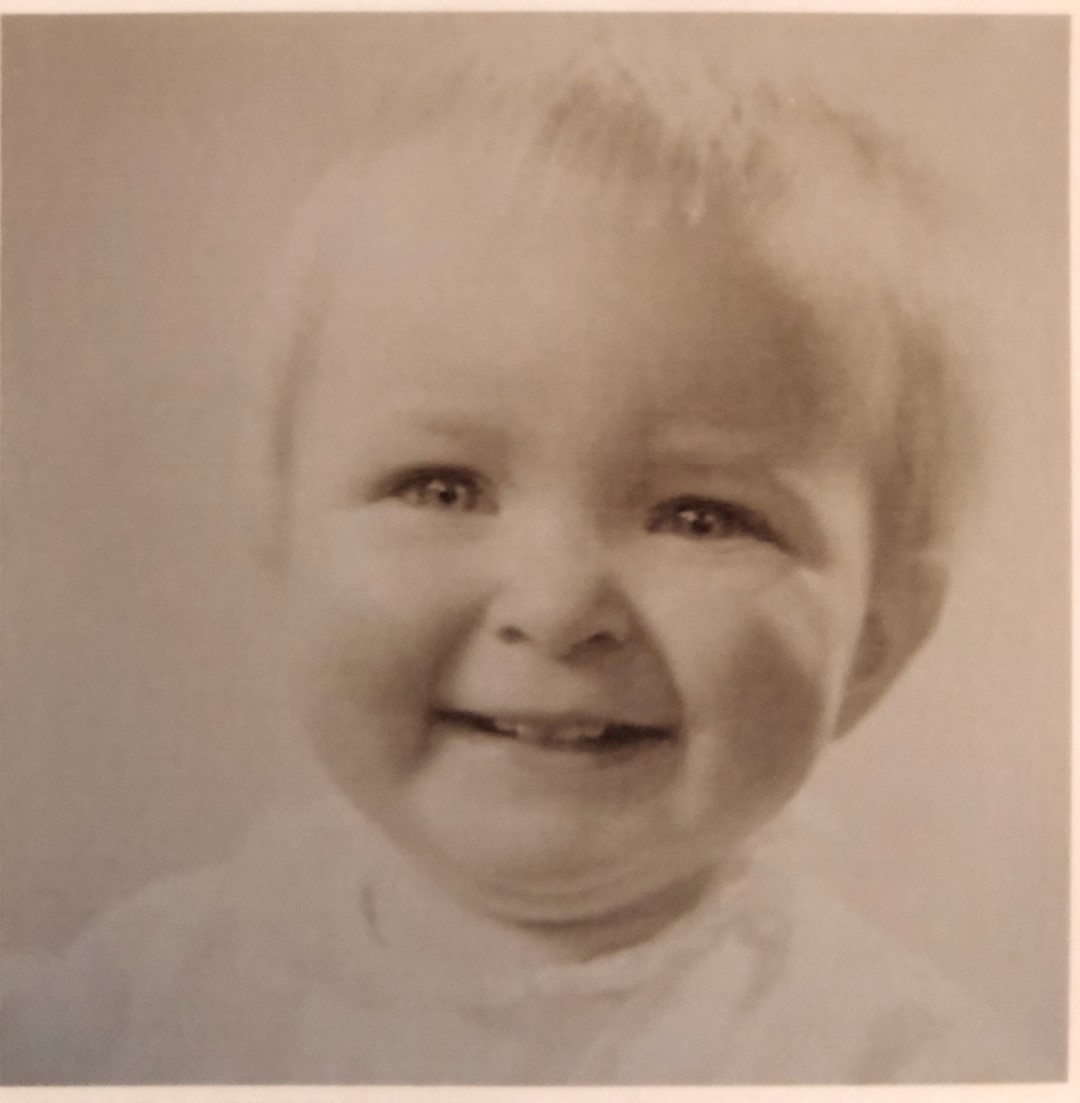 A young Sue, who was born in Exeter England in 1954.
'We bring you the latest Aberdeen, Karoo news'