KAROO NEWS - Karoo locals are in for a hot week, as the South African Weather Service warned residents to prepare for heatwave conditions across most parts of South Africa, including the Eastern Cape.
Graaff-Reinet's highest temperature of the week will be 39 degrees forecasted for Wednesday, while Aberdeen will face 41 degrees the same day.
Nieu-Bethesda's highest temperature forecast is 37 degrees on Thursday, while Willowmore will see 38 degrees on Thursday and Friday.
Cradock will see 41 degrees on Thursday, while Middelburg will have a high of 39 on Thursday.
Here are your weather forecasts for the week: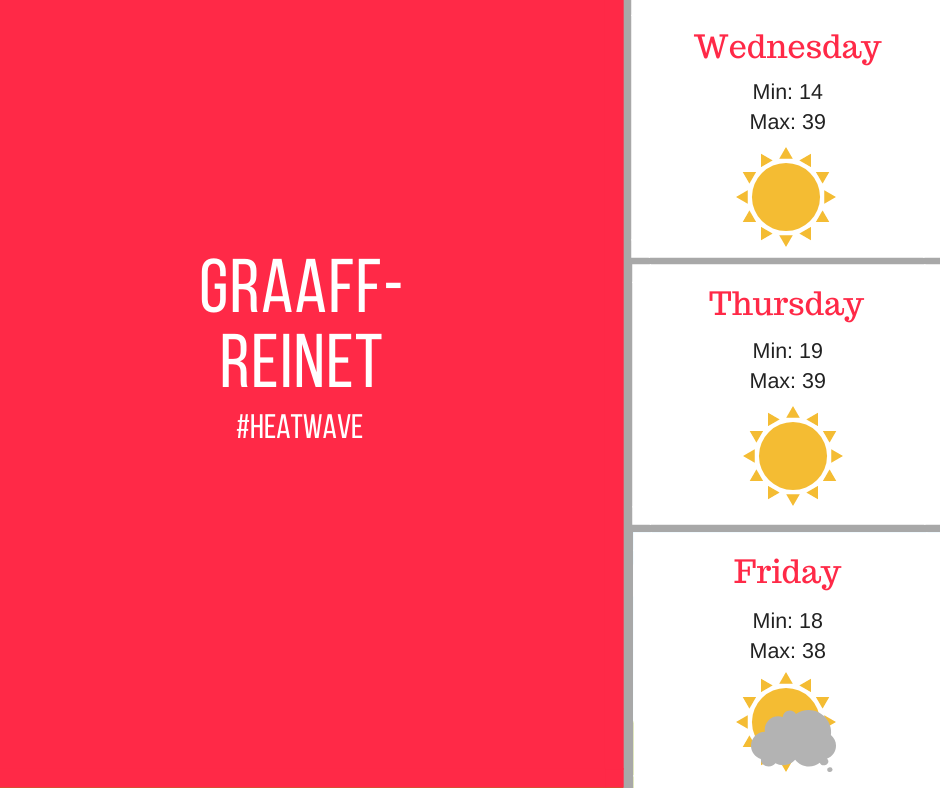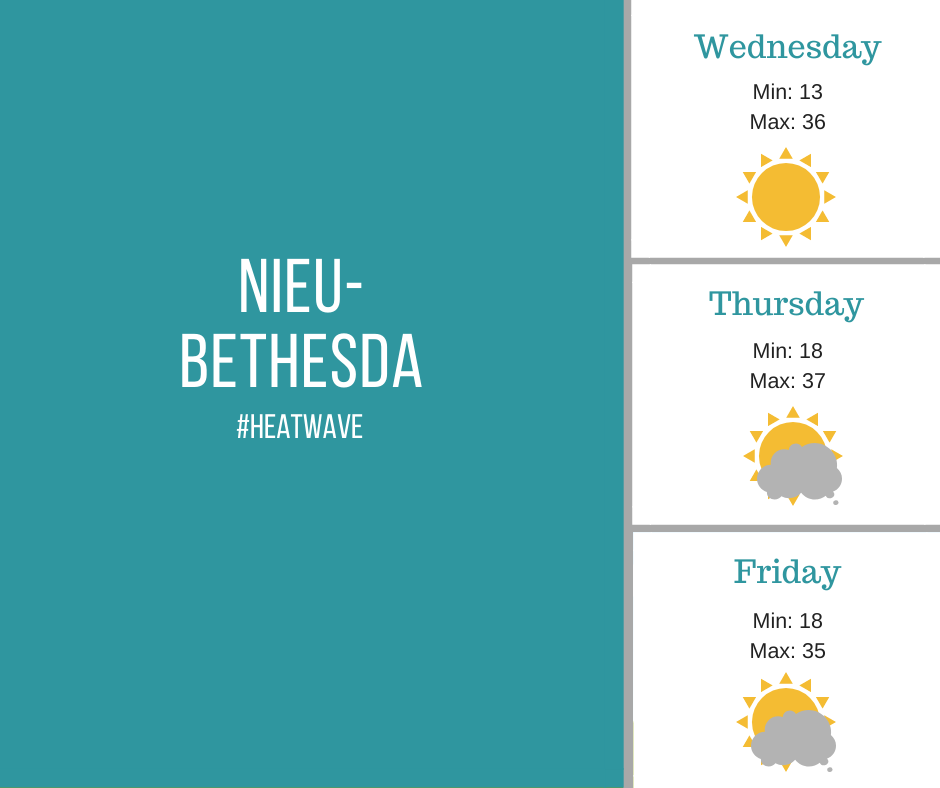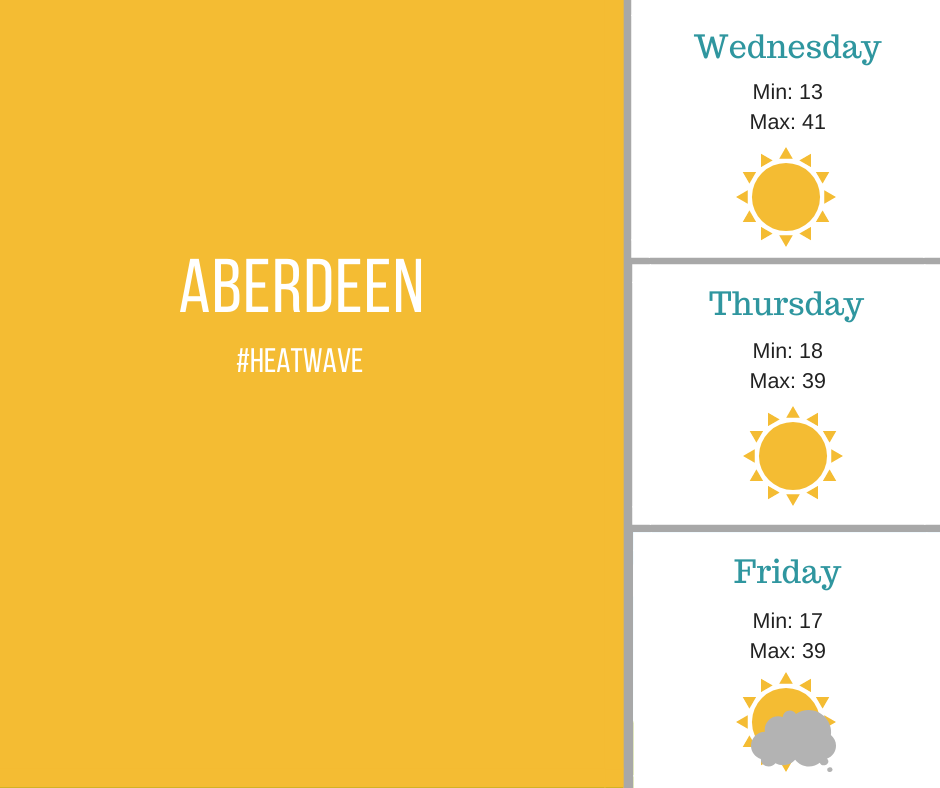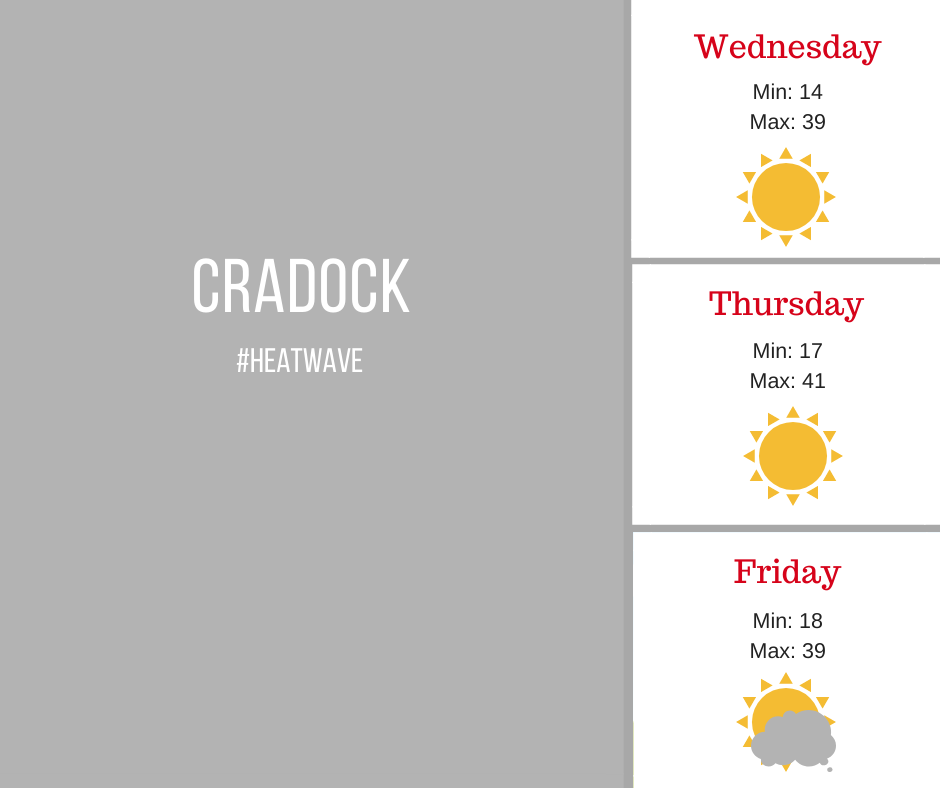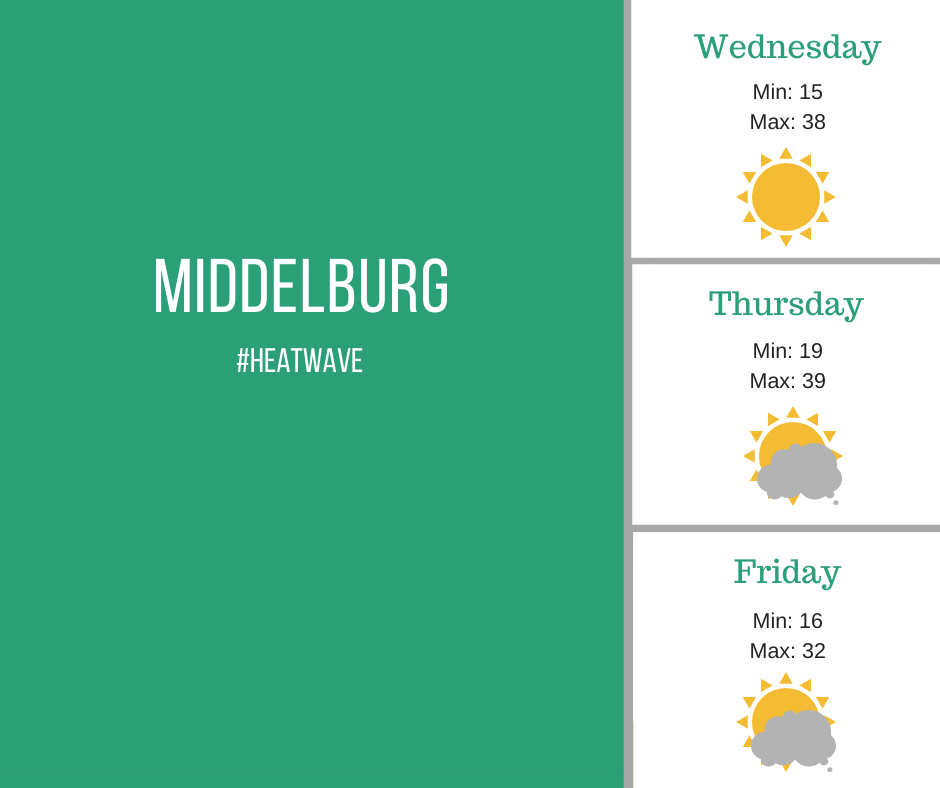 'We bring you the latest Karoo news'