KAROO NEWS - On 28 February the Department of Health confirmed that there were zero active cases within the Dr Beyers Naude Municipal area, but today, 5 March, three new cases have been reported in Graaff-Reinet, bringing the accumulative total within the municipal area to 3889, with 156 Covid-19 related deaths.
The entire Sarah Baartman district has 12 active cases.
Although the country is now at level 1, with many restrictions eased, residents are cautioned to not become complacent.
"Act responsibly, wear your mask in public, sanitise, and continue to practice social distancing," the municipality urges.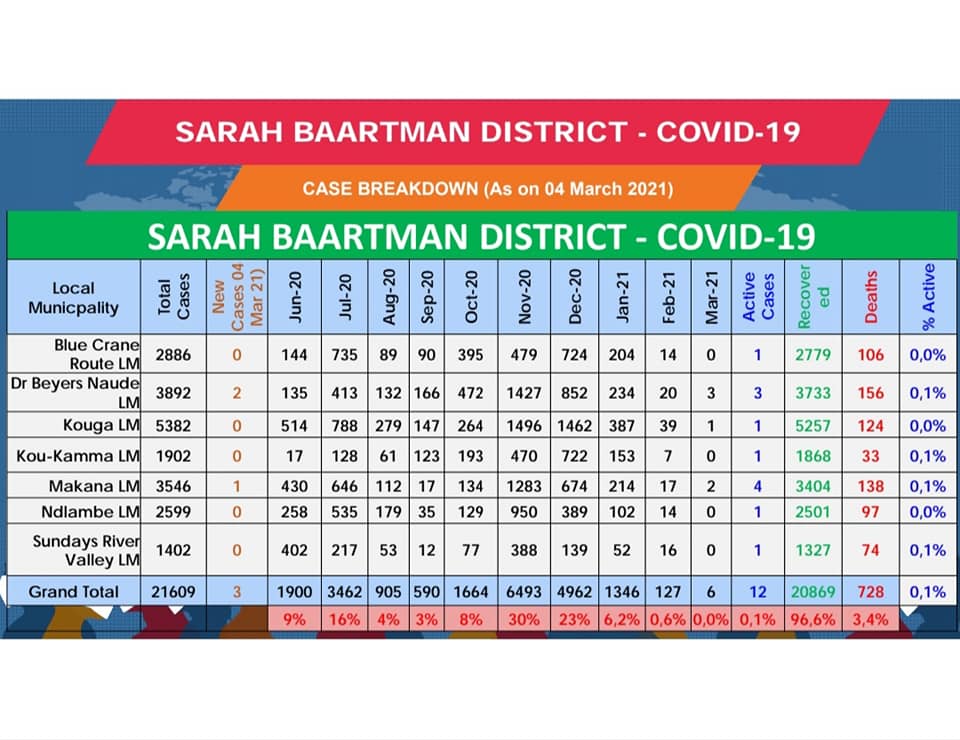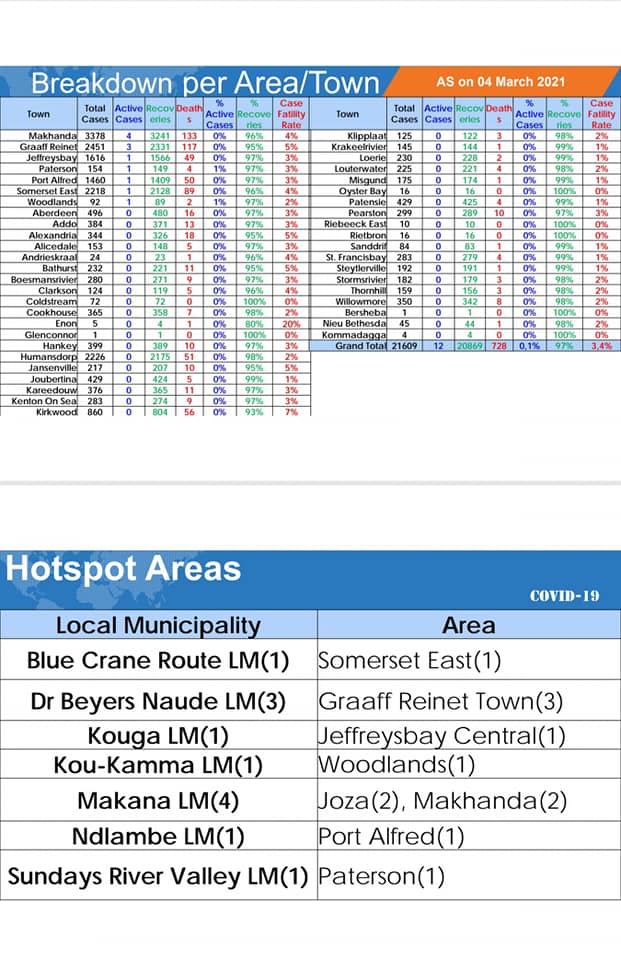 'We bring you the latest Karoo news'